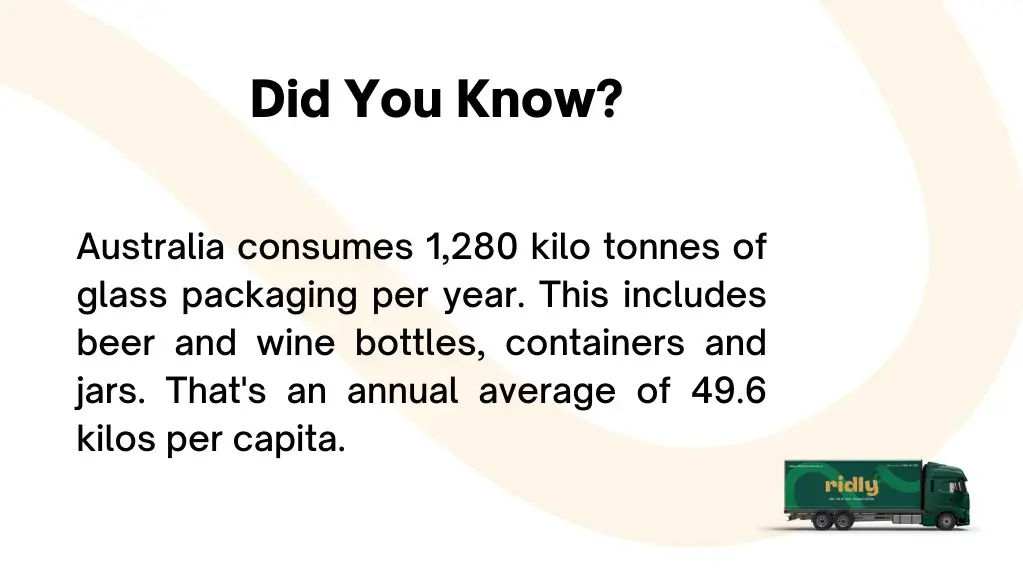 To the average person, rubbish is rubbish – right? Wrong. There are a wide variety of different types of rubbish and waste, and different disposal methods required for each type.
Within this article, Ridly are here to outline these different types, providing six rubbish examples and how to properly dispose of each in the most efficient, responsible, and environmentally-conscious way.
6 Rubbish Examples & How to Dispose of Them
Day to day, there are a lot of different types of waste of that we encounter as Australians. If you've ever wondered how to dispose of different types of rubbish, what to recycle and what goes into general waste, you've come to the right place. Let's delve into six common examples of rubbish and how to effectively dispose of each.
1. Food Scraps & Green Waste
Food scraps is undoubtedly the most common type of rubbish encountered by everyone, every day. Food and green waste rubbish examples include fruit and vegetable peels, pips and seeds, grass and weed clippings, and other materials from the garden.
A common misconception with food scraps is that it should all just go in general waste. When in actual fact, green waste and food scraps should be effectively disposed within a compost process to make the most of the organic materials.
If effectively disposed of correctly in the bins with the green lid, food scraps and other green waste like grass, weed clippings, waste from vegetables, and grains can be broken down in the most sustainable way.
2. Glass
Glass is one of the most common forms of packaging. Rubbish examples include glass jars, containers, bottles, and cartons. Studies show that the Australian population consumes around 1,280 kilo tonnes of glass packaging annually – between glass bottles, jars, beer and wine bottles, and containers - that's a lot of glass used every single day!
The demand for glass packaging is high, which means that it needs to be recycled effectively to ensure it continues to provide a sustainable alternative to plastic and other harmful materials. It's important to recycle these items properly so manufacturers can rely on recycled glass rather than having to produce new glass for packaging.
When you put your glass bottles and jars in the yellow bin, waste disposal centres will then have them crushed, before the granulations are cleaned and melted down to be reused into new glass packaging.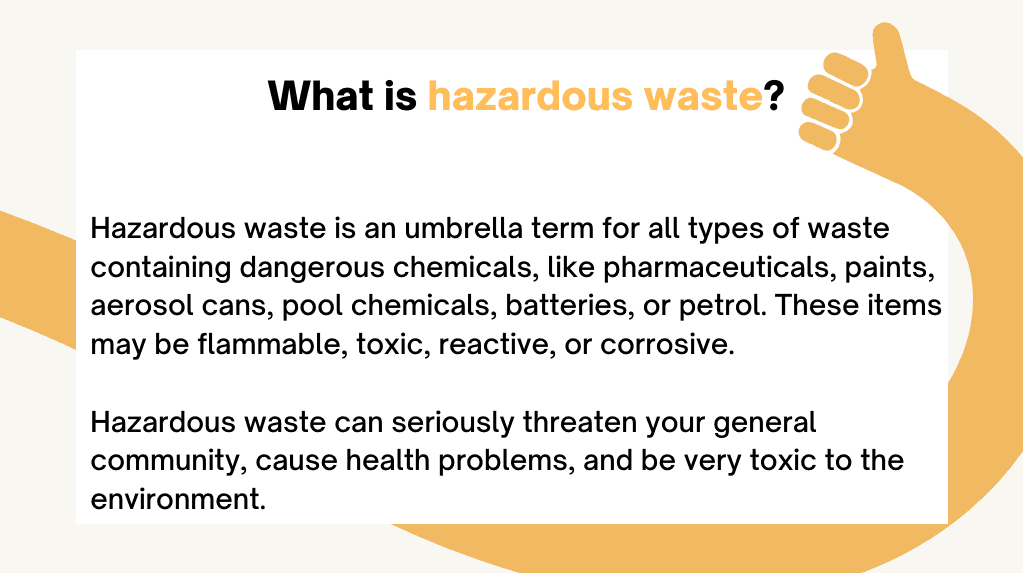 3. Electronic Waste
As technology evolves, we naturally get rid of our old devices to make way for new, shiny TVs, mobile phones, laptops, gaming consoles, and more. Unfortunately, upgrading old devices is often hard to avoid - it's just the way of the world! Electronic rubbish examples include smart phones, TVs, laptops, and computers, headphones, CD/ DVD players, gaming consoles, and others mart devices.
Electronic waste can contain harmful materials - devices need to be recycled to preserve the environment and ensure not to release of hazardous materials into the atmosphere. E-waste must be kept separate from general waste and disposed of correctly.
While some electronic waste can be donated to local charities or organisations for repairs, recycling of parts, or second-hand use, others can't. In this case, you'll need to find a dedicate e-waste recycling centre to ensure the items are broken down safely and efficiently. Can't be bothered? Call in the experts at Ridly for electronic waste removal.
4. Hazardous Waste
Hazardous waste is a blanket term for types of rubbish with dangerous chemicals that can be found in the average home. These items may be flammable, toxic, reactive, or corrosive. If not handled and disposed of carefully, these products can pose a serious threat to the general community, can cause health problems if inhaled or ingested, and can be very toxic to the environment.
Rubbish examples of hazardous waste include pharmaceuticals, paints, aerosol cans, pool chemicals, batteries, petrol, solvents, or some metals.
5. Clothes & Textiles
Another common type of rubbish or waste is clothing and textiles. If you no longer fit into a pair of pants, or you're doing a wardrobe clean up, it's important to not throw your clothes into the general waste and bin.

Rather than throwing your clothes or old textiles out, consider donating them to charity or a thrift shop. This not only reduces the amount of waste that goes straight to landfill, but also gives back something to the community. Rubbish examples include clothes, bedding, towels, blankets, and sheets.
Selling textiles online, giving them to a friend or dropping it off at a recycling centre are also good alternatives.
Recycling centres go through the textiles collected and sort them by fabric or colour. After they are shredded and cleaned, companies may use the material for new products, such as insulation or carpet padding.
Final Thoughts
In Australia, there are a wide variety of types of rubbish that come with required disposal methods and safety measures. There is a common misconception that all types of household rubbish can go in with the general waste/ red bin.
As we need to become more environmentally conscious, it's important to understand these different rubbish examples and the most appropriate disposal and recycling methods for each. If we can dispose of every different type of rubbish in the most sustainable, responsible fashion, we're on our way to creating a more eco, sustainable planet.
If you're looking to get rid of different types of rubbish and you're not sure how, it pays to work with a professional rubbish removal company who can make sure your waste is being handled in the most sustainable way. Leading the way in sustainable and responsible waste removal and recycling, Ridly are Sydney's leading rubbish removal experts. To get rid of your old furniture, clothes, green waste, electronic waste, or household waste the right way, get in touch with our friendly team today.